What's on & events
Do you have an idea for a new village event?  If so, please speak to the (very friendly) Reading Room Committee.  
East Grimstead Flower Show and Fete
The village fete had a fallow year in 2018.  Here are the results of the recent survey carried out over the its future.  A study group will be set up to plan the way forward. 
Chairman's letter        Analysis        Comments        Charts
Sticky Toffee Jazz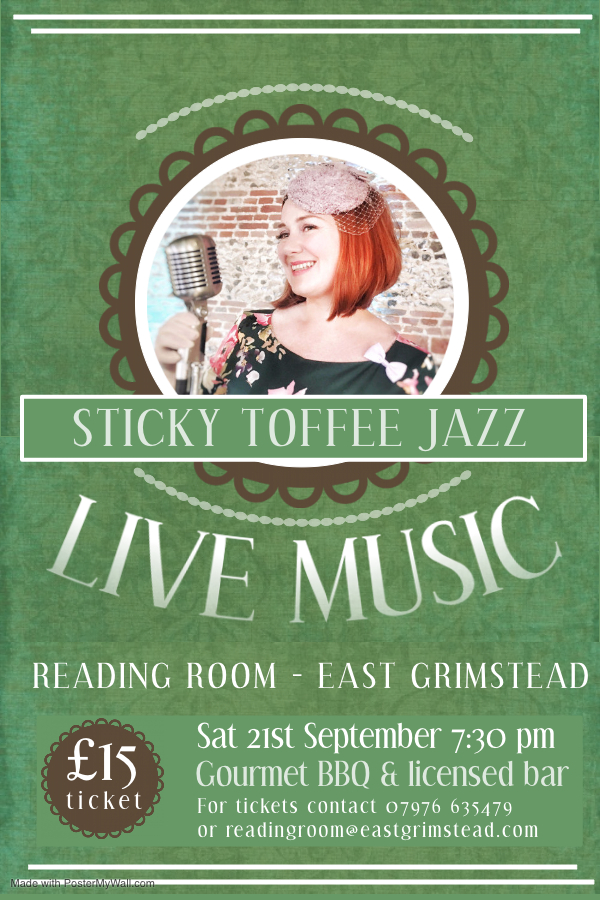 Grim Soup
Delicious and nutritious home made soup plus a roll and butter: £1.50 per head.
Every second Tuesday of the month in the Reading Room 1215 - 1330.
Tuesday 13th August
Tuesday 10th September
Tuesday 8th October
Tuesday 12th November
Tuesday 10th December
Any ideas, soup requests or offers to make soup, please contact Isobel Cockram.